Wildfire season is coming, and parts of California are at a higher risk for more fires than usual, and an earlier start to the season than usual, according to climate experts. The direct loss of life and property from wildfires is tragic. But frequent rolling blackouts imposed by utilities like Pacific Gas & Electric, Southern California Edison and San Diego Gas & Electric to minimize the risk of wildfires can also be dangerous. They certainly are a major inconvenience.
What to Expect This Wildfire Season
Rising temperatures, lower precipitation and our famous Diablo and Santa Ana winds combine to make California a hotbed of wildfire activity.
Roughly half of our state is experiencing drought conditions, with the northwest corner in "extreme drought"—the worst category—according to the U.S. Drought Monitor. These drought conditions, combined with warm temperatures, have led the National Interagency Fire Center to predict greater than normal potential for wildfires in Northern California this year, and an earlier start.
Our firefighting forces have been strained in recent years. Now we face an extra intense wildfire season at the same time that COVID-19 is affecting our workforce.
Do You Need Backup Power?
We all know how inconvenient power outages are. Now, you can "take back some power" and protect yourself from those outages by installing a home generator or solar energy storage system to provide emergency backup power.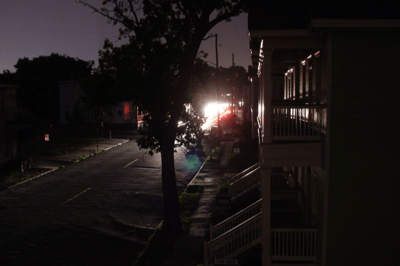 Just imagine being able to keep part or even all of your home operating when your neighborhood is dark. You could say good-bye to inconveniences, expenses and risks including the following.
No more food loss, no more messy puddle of thawing food, no more additional shopping trips due to a powerless refrigerator and freezer. If you've ever submitted a claim for lost food, you know your frozen goods and cold foods can easily add up to hundreds if not thousands of dollars in value.
No more putting your life, or your home-based business, on hold. No more cursing the utility while you watch a darkened computer screen, counting the minutes until Internet access is restored.
No more cars getting trapped in garages that have power door openers. If you're concerned about your ability to open your overhead garage door manually, having electricity during an outage is an important safety measure.
No more safety risk if you have critical medical equipment in your home. Keep your loved ones safe and their ventilators, infusion pumps or electric wheelchairs operating during an outage.
Home Generator for Backup Power
So, you've decided it's time to look into emergency backup power for your home. Which product do you need?
Generators have a long history in the U.S. In the early 1900s, companies including Westinghouse and General Electric were manufacturing generators similar to today's products.
Generator Mag describes a generator as "the combination of an electrical generator and an engine to form a single unit of power supply. The generator unit includes a fuel supply, a speed governor, a voltage regulator, a lubrication system, and cooling and exhaust systems."
Generators remain popular as a home backup electricity source because they are reliable and relatively inexpensive. Today's models, like the Generac ones that Citadel installs, are quieter and more fuel-efficient than ever.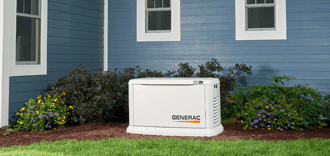 They can run on either natural gas or propane. One of our products is the largest air-cooled home standby generator available today, which can power the entire home in many cases. And they all come with multilingual displays, multi-year warranties and 24/7 customer support.
Energy Storage for Backup Power
Residential solar energy storage systems, like generators, provide backup electricity during power outages. Unlike generators, they are fueled by the sun instead of fossil fuels. They provide the additional benefit of lowering your electric bills. And they generally do not require you to turn them on and off.
For all these reasons, energy storage systems (also known as "battery backup systems") are taking off like—pardon the pun—wildfire.
As the name implies, solar energy storage systems are integrated with solar energy systems. You can install both at the same time or add energy storage later. If you already have a solar energy system from Citadel or another installer, we can easily add on storage for you.
These systems store solar electricity produced at your home in lithium-ion batteries. You then draw from those batteries at a time of your choosing, such as during a power outage.
How to Pay for Energy Storage
The price of an energy storage system is sometimes less than the price of a home generator, and the system pays for itself over time through lower electric bills. Plus, two government programs may reduce your cost:
The federal Investment Tax Credit (ITC) pays you back 26 percent of the system's price (in 2020).
The California Self-Generation Incentive Program (SGIP) rebate may offset some of your cost.
As for financing, Citadel's partners have loan options for most customers, regardless of credit rating. Some loans have interest rates as low as 2.99 percent and some require no down payment. We can also set you up with a Power Purchase Agreement, or you can of course pay cash up-front.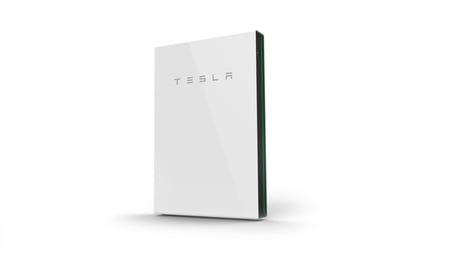 If you install energy storage at the same time as a solar energy system, you can use one financing method for the combined Solar+Storage project.
Intangible Benefits of Energy Storage
Power during utility outages and lower electric bills are compelling reasons to install Solar+Storage at your home. Still, some people are motivated more by benefits that aren't as easily quantified but still improve your life:
Greater energy independence from the utility and its shareholder-driven decisions
The feel-good factor of not being at the mercy of the utility's planned or unplanned power outages
A more sustainable lifestyle for your family that contributes to a greener planet for future generations
Get Started
Contact us today to learn more about generators and solar energy storage. We'll help you figure out what size system you need, how to cover the cost, and how to take advantage of government incentives for storage.
Let's get you on your way to energy independence in time for this year's wildfire season!