If there's one thing most of our government leaders can agree on these days, regardless of political party, it's solar energy. Nowhere is that more apparent than in California, where Democratic Senator Scott Weiner and Republican Senator Jim Nielsen recently announced a piece of legislation called the Solar Bill of Rights.
This Bill of Rights aims to remove obstacles to going solar in California, including outdated compensation models that don't reflect solar's contributions to the energy grid, and anti-competitive policies that delay connections to the grid for months or even years in the case of some commercial projects.
While these obstacles are felt most strongly by businesses attempting to save with solar, removing them will benefit homeowners who install solar as well.
Who Doesn't Like Solar
We said "most of our government leaders" agree on solar because there are still plenty of legislators more interested in keeping the utilities happy than doing what's right by the planet and citizens. We understand why utilities are the main opposition group to solar. Solar and other small-scale power generation projects are a major threat to the business model that has served them so well for decades. Remember the Electric Company and Water Works properties in Monopoly? Buying those utilities didn't give you the explosive money-making potential of the real estate investments. But they did provide good, steady income.
It's like that in real life, too. And that type of safe financial return attracts a certain type of investors—generally conservative ones who see any change as a threat to their predictable financial returns.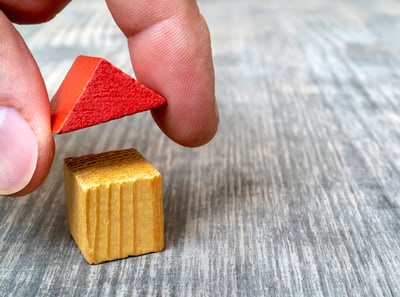 No More Monopoly
Senators Nielsen and Weiner have essentially said, "no more games" to the utilities.
Their Solar Bill of Rights (S-288) essentially asserts the right of California homeowners and business owners to install solar panels on their properties, and produce and store their own clean energy. The Bill of Rights recognizes the benefits to everyone when more solar energy systems are installed, which include helping the environment and contributing to a reliable and safe electricity grid. That's in addition to solar's major benefit, of course: saving you money on your electric bills.
But the Solar Bill of Rights represents more than a token vote of support for solar. This bill has teeth. It calls for these specific measures, in addition to defending your right to make and store solar energy:
Utilities cannot impose unfair or discriminatory fees on citizens seeking to connect their solar energy projects (also called photovoltaic or PV projects) to the utility grid.
Utility regulators must develop a standard, consistent and streamlined process for approving and connecting solar to the grid. In other words, they can't use a bunch of red tape to slow down your solar project.
Citizens must be compensated fairly for electricity they send into the grid, and that pricing formula must be clearly stated.
If you're wondering about this "fair compensation" bit, it reflects the fact that solar contributes to a safer and more reliable electric grid, in two main ways. First, solar entails building many smaller generation sources in a widespread fashion. This "distributed generation" gives utility dispatchers more flexibility in a power outage, and therefore could reduce the impact of future outages.
Second, more solar increases "fuel diversity" which makes the electric grid stronger and helps keep prices down in the face of a shortage or price spike in natural gas or other fuel source.
If You Care About Solar
The Solar Bill of Rights was introduced on February 13th, and will be taken up soon by the Senate Energy Committee. Lobbyists are out in force, trying to sway legislators by presenting the utilities' concerns as the overriding concerns.
You can help balance the scales by contacting your legislators and voicing your support for the Solar Bill of Rights. This is easily done using Vote Solar's online form. Please don't assume passage of this bill is a given. Some of the barriers and business practices the bill aims to remove or prevent are in effect in other states. Their solar industries are suffering as a result. Let's make California better than that. Contact your legislators today.
Who's On First
The players in this game are:
Legislators — In addition to the main authors of the bill—Senators Weiner and Nielsen, S288 is sponsored by a number of elected officials. See who, and read the bill here, if you like wading through legalese for fun.
Solar Advocacy Groups — The Solar Rights Alliance, Vote Solar, and the California Solar and Storage Alliance (CALSSA) have all been instrumental in the growth of solar in our state.
The Utilities — If passed, the conditions of the Solar Bill of Rights will apply not only to the big investor-owned utilities like Pacific Gas & Electric, PacifiCorp, and Southern California Edison; but also the public utilities serving areas including Anaheim, Los Angeles, Palo Alto, Pasadena and Sacramento.
The Enforcer —The California Public Utilities Commission is the group charged with creating fair and sound regulations that will enable the goals of the Solar Bill of Rights to be achieved.
The Opportunity
By working to ensure your right to make solar energy, your right to be fairly compensated for your solar energy, and to connect your residential or commercial solar energy system to the grid in a timely, transparent fashion, California lawmakers are, again, leading the country.
States around the U.S. have studied solar, enacted policies that support or impede solar, and then adjusted those policies numerous times, often when state leadership changes. This constant change creates uncertainty that hampers the growth of the strong solar industry our planet so sorely needs.
Let's do better in our home state. Contact your legislators today using Vote Solar's online form.