Chances are, you've browsed consumer reviews on the Internet when shopping for a product or service: a hairdresser, a restaurant, or a home improvement contractor like a solar energy provider.
We say this with confidence because a recent survey* found that 86% of consumers read reviews before picking which business to trust with their hard-earned money. That percentage increases to 95% for the 18-34 age range.
Interestingly, another large majority — 78% — trust these online reviews as much as they trust a recommendation from someone they know.
This willingness to rely on the opinions of strangers doesn't make us lazy. It makes us smart. In the old days, by which we mean pre-Internet, we researched businesses mainly by talking to our neighbors and relatives. Now, we can access the views of hundreds of customers from the comfort of our couches. Think how much more efficient that is when you're comparing companies that serve the entire country or huge sections of it, like Citadel Roofing & Solar, which serves all of California from offices in Vacaville, Roseville, and Valencia.
Not Blind Faith
But, consumers do not put their faith in reviews blindly. People are savvy about interpreting what they read online, and running it through their own "common sense filter" for lack of a better term.
For example, many respondents to the survey said they only believe what they read if:
The reviews appear authentic, as opposed to being written by a company employee, for example.

There are multiple reviews.
Comparison Shopping
Of course, the content of reviews matters too — a lot, in fact. Here are a few specific things to watch for.
Did the author of the review contact numerous companies before choosing the one they are writing about? If yes, then their input carries that much more weight. In other words, by doing their homework, they are making it easier for you to minimize your research.
Citadel Roofing & Solar is often chosen after comparison with other solar installation companies, as many of our reviews state, including these examples:
"We interviewed 5 other solar companies and by far Citadel was the best and only choice for us. Their proposal presentation was outstanding and the best price." — Ed & Pamela Hersom on Facebook
"I had many different companies provide quotes. Citadel was by far the most flexible in terms of working with me to design the solar system that was right for our family." — Bruce B. on Yelp
"We had several quotes and they were the only one that didn't want to install more panels than we would need, plus were much easier on the bank account." — Gil and Josette Humphreys on Google
"After contacting multiple companies and doing months of research I finally decided to go with Citadel Roofing & Solar…Thank you Citadel for making this a great experience." — Steve W. on Yelp
Willingness to Refer Friends & Family
Another comment to look for when reading reviews is the person's willingness to send family and friends to a company. After all, isn't that the ultimate compliment?
You would never suggest that someone you care about do business with a so-so company, and certainly not with a terrible company. You put your own reputation, and your relationship with the other person, on the line when you make a referral. So to read that someone has or will send friends to a company they are reviewing should mean a lot.
On that note, and yes we'd like to toot our own horn, many of our reviews state that the customer has or will send their friends our way: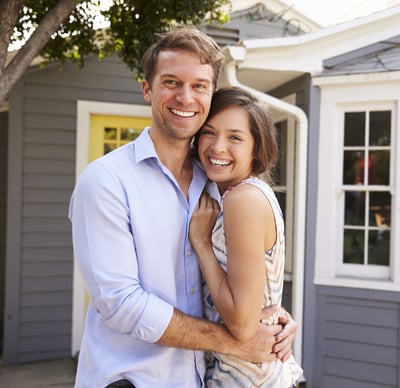 "I would highly recommend you consider Citadel Roofing & Solar when you are considering solar and roofing work on your home or business. I would use them again and have recommended them to my friends because of their service and response." — Dave Kay on Google
"I hardly ever recommend contractors/service companies, but Citadel Roofing & Solar is an exception. Don't hesitate to call them!" — Clarissa Beltran on Facebook
"I will use Citadel for additional solar upgrades and will send anyone that needs roofing and/or solar to them without any hesitation." — Shawn on SolarReviews
"If you are reading reviews to decide whether to trust Citadel with your project, look no more!!!! Citadel will have all our family's roofing and solar business." — Cheryl S. on Yelp
"Two members of our congregation also had Citadel do their solar based on the great job Citadel did for the church." — Terry Rossow on Google
How to Interpret Online Reviews
In addition to the content, other factors influence the credibility of online reviews. The consumers who responded to the survey said they also look at:
The company's average star rating

The quantity of reviews

How recently the reviews were written.
These attitudes are more proof that consumers are increasingly savvy about online reviews.
Average Ratings
The average star rating obviously captures the whole picture: the aggregate opinions of all reviewers for that company over time. So a company with five recent, stellar reviews might have an overall rating of only 3 stars, based on a long history of mixed reviews. That suggests the company may be addressing its weaknesses and turning over a new leaf. Or not. Time, and additional reviews, will tell.
On the other hand, a company with a 4-star rating but 20 horrible and recent reviews is clearly having a difficult spell and customers should beware.
Quantity of Reviews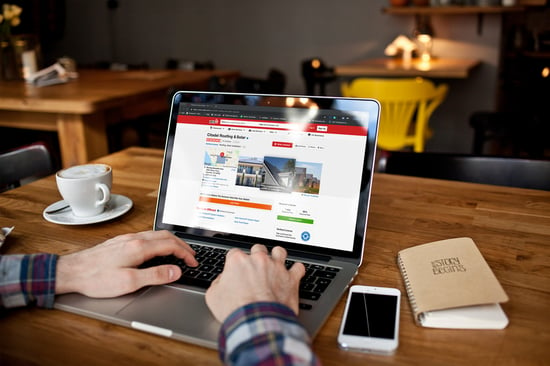 People appreciate that the quantity of reviews matters as well as the quality. A rating based on 200 reviews is generally going to be more trustworthy than a rating based on 10 reviews.
Also, it's important to consider the number of good and bad reviews that went into the average rating. Consider this: If ABC Solar Company has a 4-star rating and XYZ Solar Company has a 5-star rating, which company has more satisfied customers?
The answer is, it depends on how many positive reviews each company has. ABC Solar Company may have five times as many reviews from homeowners as XYZ Solar Company. And they may have been given 5-star ratings by 100 customers, while XYZ Solar Company may have 5-star ratings from a much smaller number of customers, despite their higher average rating.
People generally like to see around 40 online reviews for companies they are researching. We're happy to report that Citadel Roofing & Solar has 79 online reviews, mostly on Google, Yelp and Facebook.
FYI: Yelp chooses which reviews to display and which to "hide" so you have to click on "other reviews that are not currently recommended" at the bottom of our page, or any company's page, to see all of the reviews.
Review Dates
People pay attention to when the reviews were written, with newer reviews carrying more weight than older ones. This not only gives the consumer current information, it is fair to the businesses, as most companies that have been around long-term are bound to have had a rough patch at some point. As long as they've bounced back by focusing on customer service, consumers seem willing to cut them some slack.
Which brings up another point to factor in when perusing online reviews. If literally every single one of a company's reviews is overflowing with praise, that threatens the credibility of all the reviews. No company has 100% satisfaction with 100% of its customers. Companies are run by human beings, and human beings make mistakes.
We wish we could say Citadel Roofing & Solar has never made a mistake, but that would not be true. Thankfully, most people understand that a few negative reviews sprinkled among many positive reviews isn't a bad thing. In fact, those bad reviews give credibility to the good ones.
How YOU Should Read Reviews
We've talked about how reviews can tell you how a company stacks up against other companies in their field, or how likely customers are to send their friends to that company. Those are qualities that most people can relate to.
But you may have very specific qualities you want from your solar electric company, or whatever type of company you're researching. Maybe you got burned by a contractor that demanded upfront payment so payment terms are important to you. Maybe you signed a contract under pressure from a salesperson once and came to regret that decision. Make a list of the qualities that matter most to you, and then look for feedback on those qualities in the online reviews you find.
Obviously, the more times customers mention a characteristic, the more comfortable you can feel that the company will demonstrate that characteristic when working with you. For example, if you read online reviews of Citadel Roofing & Solar, you'll see repeated mentions of our:
Low-pressure approach to sales

Friendly staff

Clean crews, who sometimes leave job sites looking even better than when they started!

Thorough and frequent communication, so you know what to expect, and when

Speed getting systems installed.
Read online reviews in the way that works best for you, and watch for the things that matter most to you. But do read them. They can make your decision much easier, save you lots of time, and give you peace of mind that your choice is the best one.
(You can read more of our reviews here.)
*Source: BrightLocal's 2018 Local Consumer Review Survey.