Many people like the idea of making their own solar energy, for the environmental benefit or the reduced electric bills, but are reluctant to "pull the plug" on their utility, or "flip the switch" and make the change.
Many of those people are reluctant because they're not sure they'll be around long enough to reap their solar rewards. Either they think they might move to a new house before the solar energy system pays for itself, or they're quite old. Sorry to be morbid on that last point, but people really do say that to members from all our teams in Vacaville, Roseville, and Valencia.
If you're one of these people, let us put your mind at rest. Study after study proves that solar increases home re-sale prices, and makes homes easier to sell. So even if you do move (or die) a few years after having solar installed, you (or your heirs) will get full value for your solar investment when your house is sold.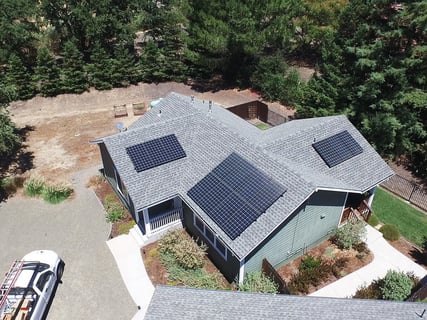 Solar Study Highlights
Three studies in recent years have evaluated solar's effect on actual home sales, so their conclusions are not theoretical. They're based on the specific re-sale prices of the homes.
A 2019 study by Zillow found that solar increased residential property values by 3-4%.
The California Impact
The continual confirmation of solar's positive impact on home values is especially important for Californians, where we suffer from some of the country's highest electricity rates. If you're aching for some independence from the big utilities and their shareholder-driven decisions, solar is your answer.
California also has a very expensive and active real estate market. It only makes sense that as solar is installed on more homes, more homes with solar are being bought and sold. It's nice to know that the high solar adoption rate in our state is not going to make buying or selling a home here more difficult. In fact, it will help.
And, this new research comes at a time when solar is being required on all new homes built in the state. (This starts in 2020; read our post Q&A: California Requires Solar on New Homes for more on that.) So if you're looking to buy a newly built home next year, know that the solar on its roof will deliver its full value to you regardless of how long you own it.
Here's more information on the three studies referenced above.
Lawrence Berkeley National Lab
Selling Into the Sun, a 2015 study by the U.S. Department of Energy's esteemed Lawrence Berkeley National Lab, analyzed home re-sale prices for almost 23,000 properties in eight states over 11 years, They concluded that buyers will pay a premium for homes with solar electricity systems, and that solar photovoltaic (PV) systems increased home values by $3.50 - $4.00 per watt.
The range represented the variance in different markets. California was at the high end, with solar increasing property values on average by $4.00 per watt. Here's some quick math for you, showing the home value increase for solar energy systems in typical sizes:


Furthermore, the study said this trend was consistent across different housing markets and home types. The general economy also fluctuated during the decade of the study.
Zillow
Just this past April, online real estate marketplace Zillow released the results of its own analysis, which found that solar increased home values by 3-4%. Zillow compared similar homes, some with solar and some without, across the country.
The percentage of increase varies by market, with 4.1% representing the national average. Los Angeles came in at a 3.6% increase, and San Francisco at 4.4%. No market studied saw a decrease in home values due to solar.
This study confirmed the reason solar increases home values: "More than 80% of home buyers say energy-efficient features are important, according to the Zillow Group Consumer Housing Trends Report."
People are increasingly willing to pay more for a home with energy efficiency equipment and systems for the same reason they'll pay more for an electric or hybrid car: they know it will end up costing them less in the long run. Plus, many want to help the environment and practice Think globally, act locally.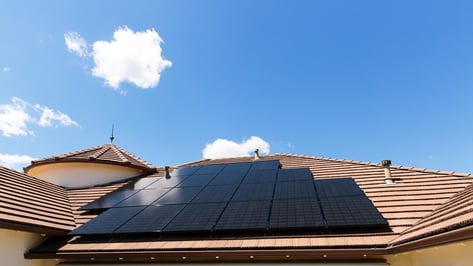 Appraisal Institute
There's more good news for consumers considering solar, or preparing to sell their homes with solar already on them. The Appraisal Institute's 2013 study mentioned above also concluded that most homes with solar sell faster than those without.
"The nation's largest professional association of real estate appraisers today announced that solar photovoltaic systems…almost always decrease marketing time of single-family homes," stated the Appraisal Institute (AI) in a press release about its study conducted in Colorado.
Based on our anecdotal evidence, meaning discussions with our customers, that trend of solar speeding up re-sale time has probably only strengthened since 2013. Not long ago, homebuyers were cautious about buying a home with solar, because it was an unknown. Today, they look for homes with solar. The Zillow statistic on the importance of energy-efficiency features to homebuyers backs up our belief.
Buy, Don't Lease
Please note that all of these studies looked at homes where the owners had purchased their solar energy systems. The systems were bought, with or without a loan, and thus would be owned free and clear by the new owners.
Leased solar energy systems, on the other hand, are often considered less desirable by home-shoppers. The original owners do not own the solar; the leasing company does. And the new owner is expected to assume the remainder of what is usually a 20-year lease.
So if you're selling your house with solar, or are considering solar but were concerned about recouping your investment, rest easy. Everything about solar is meant to provide peace of mind: it's reliability, it's clean non-polluting nature, and the practically guaranteed savings. Now you can add "re-sale value" to the list.