We probably don't talk enough about the high quality of the Citadel team. But if you're a homeowner, business owner, developer or homebuilding contractor who has worked with us, you know about our amazing team of professionals who are experienced, knowledgeable and passionate about solar.
Another amazing talent has joined our team:
Aaron Nitzkin.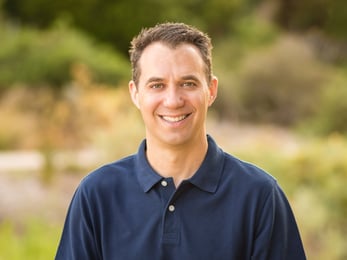 Aaron has been working in the solar industry since 2003, in roles including National Sales Director for Dow Chemical Company's solar division, and Executive Vice President of Solar for a roofing and solar installation company in Fremont, California.
More recently, he founded Solar Roof Dynamics, a national solar equipment and services provider based in Davis, California. Solar Roof Dynamics has made it easier for roofing and solar companies to grow, by providing them with competitively priced solar equipment and services like engineering and design, sales training, outside sales, and installation and project management training.

Aaron has consulted for companies including solar panel manufacturer SunPower Corporation of San Jose, California, and custom homebuilder Clarum Homes of Palo Alto, California. He has led the integration of solar and roofing companies, and worked directly with homebuilding contractors on their roofing and solar needs.
In short, Aaron knows solar. He knows roofing. He knows the homebuilder market. And he knows California — the main market served by Citadel Roofing & Solar. He's a perfect fit for us.
As Citadel's Executive Vice President of Solar, Aaron will oversee sales and operations, and help us continue growing in the residential, commercial and new home construction markets. And he'll spearhead our efforts to strengthen our standing as the homebuilder's contractor of choice as the building industry prepares for California's new home solar mandate.
(ICYMI: Starting January 1, 2020, all new homes built in California will be required to include rooftop solar energy systems. Read more in our blog post: Q&A: California Requires Solar on New Homes.)
Citadel already has numerous long-standing relationships with leading homebuilding contractors in California. We collaborate with them closely on their new home developments, providing the solar and/or roofing installations as needed. Our headquarters in Vacaville plus regional offices in Roseville and Valencia make it easy to partner with builders throughout the state.
With that experience and our excellent standing as one of California's most reputable solar companies, Citadel is well-positioned to advise homebuilders, big and small, about the new solar requirement, ensuring that their transition to meeting the new code goes smoothly.
If you're a builder of custom, semi-custom or production homes, contact us today. It's not too soon to start planning for the 2020 new home solar mandate.