You know how at the Academy Awards and other major awards celebrations, female winners often thank those who came before and paved the way for their success? In celebration of Women's History Month, all of us at Citadel Roofing & Solar want to tip our hats to the female solar stars who helped create the modern solar industry. You might be surprised to learn how instrumental women were in the early days of solar, and at the leadership roles women play today.
Here at Citadel, we are home to many talented women who contribute greatly to achieving Citadel's mission. So we salute two of them as well, for helping the planet and the pocketbooks of our customers through the installation of clean, cost-effective solar energy and energy storage systems.
Enjoy this trip through history as we celebrate seven important women in solar, past and present.
Mária Telkes


A Hungarian scientist and inventor who lived much of her life in the U.S., Mária Telkes was without question one of the first pioneers of solar, among men and women. In fact, some sources called her the Sun Queen. Born in 1900, she developed a number of solar technologies including the first residential solar-powered heating system. Much of her solar research was conducted at Westinghouse Electric and the Massachusetts Institute of Technology.
Telkes is considered one of the founders of solar thermal systems, and she drove the construction of the world's first modern home heated with solar energy, in Dover, Massachusetts, in 1948.
In the 1970s, she served as a consultant with a number of fledgling solar companies, including Northrup Solar, which eventually became BP Solar. She died in 1995, her decades of work having left a lasting mark on the solar industry.
By the way, two more ambitious and visionary women collaborated with Telkes on the Dover project, dubbed the "Sun House." Eleanor Raymond was the architect for the project and sculptor, racehorse-breeder and philanthropist Amelia Peabody provided the funding.
Sources: Wikipedia, Britannica
Monica Oliphant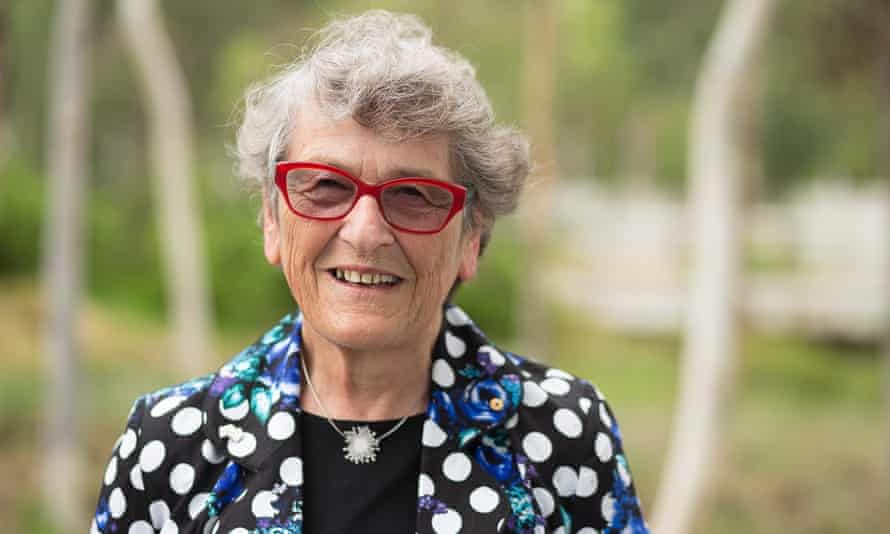 A British–Australian research scientist, Monica Oliphant remains as committed to the advancement of renewable energy today, in her eighties, as when she began her career in the 1970s. She has received numerous prestigious accolades for her work with solar photovoltaics, and she served as president of the International Solar Energy Society from 2008-2009.
Oliphant's beginnings were less auspicious. As a research scientist focused on renewable energy at the Electricity Trust of South Australia, she was assumed to be the receptionist by many. The only female scientist on staff, she bumped up against the glass ceiling on numerous occasions. But today, she is widely recognized as a true solar pioneer.
Oliphant remains active in renewable energy, as a research professor at the University of South Australia and as a Mentor at the Global Women's Network for the Energy Transition. She is helping investigate the potential for a United Nations university on renewable energy. And she is one of the leaders of the Corena Fund, which supports renewable energy installations in Australia.
Sources: Wikipedia, The Guardian, Solar Energy Engineering Blog, Global Women's Network for the Energy Transition
Abigail Ross Hopper


As president and CEO of the Solar Energy Industries Association (SEIA)—the national trade organization for America's solar energy industry—Abigail Ross Hopper has been called "the most important woman in solar," according to this January 2021 blog post from Suncast Media. She is also the first woman to fill the CEO position at SEIA.
In an interview posted on the United States Energy Association's blog as part of its Women in Energy series, she acknowledges the historic and ongoing challenges faced by women in solar, and how she tackles those challenges at SEIA:
"Throughout my career, I was often the only woman at the table…The goal now is to prevent future generations from facing the same barriers I encountered as a woman in a male-dominated industry."
"I've noticed that unless we make diversity and inclusion a priority and core value, we won't see changes. We must be intentional about this work."
Sources: Suncast Media, SEIA, USEA
Iman Ghaleb Al-Hamli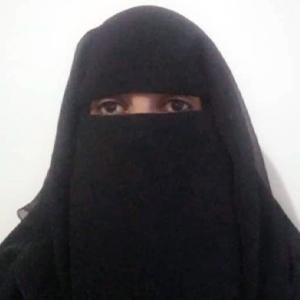 In 2020, the BBC recognized Iman Ghaleb Al-Hamli as one of the year's "100 Most Influential Women" for her leadership developing a solar energy power plant to provide clean electricity for an entire neighborhood in Yemen. She now oversees the management of the system by a team of ten women. The system is the only one of three such projects built under the United Nations Development Programme (UNDP) in Yemen that is run entirely by women.
The triumphs of the solar energy project go far beyond the provision of clean energy. The introduction of electricity to 43 families has lifted many residents out of poverty, and the women-led project is changing long-held traditional attitudes in the country toward working women.
Jennifer Granholm
Moving to this year, Jennifer Granholm was confirmed by the U.S. Senate as our country's new Energy Secretary in late February 2021.
Granholm has a long track record supporting renewable energy—in particular solar, wind and battery technology—as a way to increase the United States' energy independence and create well-paying jobs.
At her confirmation hearing with the Senate, she made her strong support for wind and solar technologies clear. Days into the new job leading the U.S. Department of Energy, she announced plans to re-introduce a government loan program that will funnel up to $40 billion to qualifying clean-energy projects including solar, wind, hydro, geothermal and electric vehicle initiatives.
Sources: Associated Press, U.S. Dept. of Energy, NBC News, Wikipedia
Wendi Zubillaga


A founding partner of Citadel Roofing & Solar, Wendi Zubillaga makes her mark on the U.S. solar industry every day. Her 25 years of experience in construction and roofing, plus ten years in solar energy, serve the company and our customers well as she fulfills the role of Chief Sales Officer.
Her illustrious career has mainly focused on serving homebuilding professionals, working for building contractors directly, and now, as a key contact for Citadel's 100+ homebuilder partners.
Before joining Citadel, Wendi held executive roles including President of the Builder Group at a large roofing and solar company, and Senior Vice President of Sales and Marketing at a major lumber company.
Sarah Catalano
Citadel's Director of New Construction Solar, Sarah Catalano, oversees the cost estimating and design process for all of Citadel's solar partnerships with builders of new home communities throughout California. With Citadel now one of the largest roofing and solar contractors in California, she also oversees sales to new homebuilders, and client relations with Citadel's 100+ builder partners.
Sarah is a true American success story, having started out in the construction business at age 20 and shooting up through the ranks due to her smarts and hard work. Over the years, she's handled every aspect of solar construction, from project estimating, design oversight, permitting, rebate management and processing, utility coordination, and sales and construction training.
She cites solar's constantly evolving technology and building practices as the challenges that make the job so rewarding and interesting.
Looking Ahead
Despite the pioneering roles played by these women and many, many more like them, women remain a minority in the solar industry, as they are in many science and technology fields.
According to SEIA's U.S. Solar Industry Diversity Study:
Women represented 26% of the solar workforce in 2019.
Women make 74 cents on the dollar compared to men in solar.
Of all the women in solar, only 28 percent hold managerial or senior-level positions. That figure drops considerably for women of color.
So while it's important to take a step back and recognize and celebrate the women who helped create the industry as we know it, and those who drive our solar industry today, it's also important to face the disparities in the industry and work aggressively to balance the gender scale.
As Abigail Ross Hopper says, "We must be intentional about this work."